Commercial Box Truck Insurance
Package delivery, LTL Truckers, Expeditors, & more!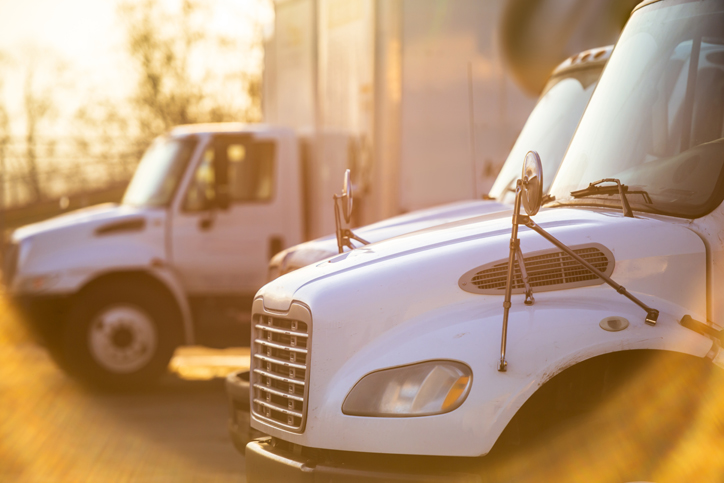 Are you looking for box truck insurance?
Like all vehicles on the road, business owners need commercial truck insurance for all business vehicles. Box trucks have their own specific insurance needs. That is why it is important to work with an insurance company that understands commercial insurance. Milepost provides custom box truck insurance coverage options for all types of businesses.
The custom coverage you need for nearly any box truck
We provide customized insurance coverage for box trucks of almost any year, make, and model, regardless of how you use them. You can trust the professionals at Milepost Insurance to give you the most reliable A++ coverage* available, as soon as you need it.
We cover box trucks used in these businesses:
Package delivery

Less-than-truckload (LTL)

Expeditors

And More!
What is box truck insurance?
Box trucks are a truck with an enclosed cube-shaped cargo area along with a separated cab. They are common for transporting cargo, furniture, and home deliveries. Box truck insurance is a specific insurance policy providing coverage for the risks of box truck operations.
Vehicle insurance for a wide range of operational categories
Box trucks are versatile commercial vehicles and are used in many operational categories.
These include:
New ventures and customers with business experience

For-hire and not-for-hire

Contract and broker freight
Local and long-haul radius

Amazon freight & packages

And more!
We take care of your box truck motor carrier filings
Based on where your box truck operates, there are specific filings that need to be taken care of in accordance with requirements. Milepost ensures that all federal and state filings are taken care of accurately and quickly.
Available filings include:
Federal filings BMC-91 and BMC-91X

MCS-90 endorsement

State Form E filings
Learn more about filings or give us a call and one of our friendly Insurance Advisors will be happy to assist you with your filings questions.
What kind of insurance do I need for a box truck?
Depending on your vehicle and the particular category it falls under, we can help select the most appropriate coverage for your box truck.
Common coverages for box trucks:
Auto liability for bodily injury and property damage coverage

Physical damage coverage

Cargo insurance

General liability insurance

Medical payments coverage
How much does box truck insurance cost?
Finding the right box truck insurance policy is a combination of coverage and price. The cost of box truck insurance depends on several factors. Milepost works with trucking businesses to find the best insurance options for the right price.
Some things that affect the cost of dump truck insurance are:
Driving record and history

Types of box truck cargo

Ownership of the vehicle
Coverage required

USDOT authority

The radius of trucking operations

Vehicle size or gross vehicle weight (GVW)
Get certificates online instantly
Have you ever missed out on a good load because you were waiting for a certificate of insurance? That's why our online certificates of insurance are available 24/7 so you can always provide instant proof of coverage to your freight brokers and shippers.
Get your online certificate