Commercial Insurance for Tow Trucks
Rollbacks, Wreckers, & more!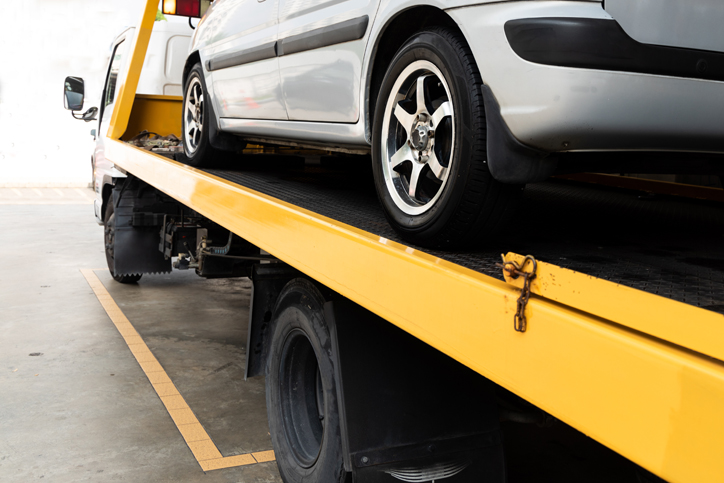 Are you looking for insurance for your tow truck?
Like all vehicles on the road, tow trucks must be insured. Since these trucks transport and recover disabled, damaged, or seized vehicles, tow truck companies need specific insurance coverages to protect not just their own vehicles, but also those they are towing. By working with your business to understand the specific risks and coverage requirements, we build custom insurance quotes to protect your towing business.
The custom coverage you need for nearly any tow truck
We can offer insurance coverage for tow trucks of almost any year, make, and model, regardless of how you use them. Our team of professionals understands the unique risks associated with towing, and we are dedicated to providing our clients with the most reliable A++ insurance coverage available. Whether you need coverage for physical damage to your tow truck or for liability in case of an accident, we have you covered. Contact us today to learn more about how we can help protect your tow truck with customized insurance coverage.
We cover tow trucks used in these businesses:
Recovery services

Police rotation

Auto reposessors

Hook and chain

Flatbed or rollback towing

Wrecker towing
Auto body & repair shops

Salvage operations

Roadside assistance

Light, medium, and heavy-duty towing

Wheel lift towing
We take care of your tow truck motor carrier filings
Based on where and how you operate your tow truck, there can be specific insurance filings that need to be taken care of in accordance with state or federal laws. Milepost ensures that all federal and state insurance filings are taken care of accurately and quickly.
Available filings include:
Federal filings BMC-91 and BMC-91X

MCS-90 endorsement

State Form E filings
Learn more about filings or give us a call and one of our friendly Insurance Advisors will be happy to assist you with your filings questions.
What kind of insurance coverage do I need for a tow truck?
In general, tow trucks need auto liability coverage to protect against injuries or damage to other people or property, as well as on-hook or in-tow coverage to protect the vehicles you tow. You may also want physical damage (i.e. comprehensive & collision) to protect your tow truck in the event that it gets damaged in an accident or a covered weather event. Depending on your specific tow truck and how you use it, we can help select the most appropriate commercial auto insurance coverage.
Common coverages for tow trucks:
Auto liability (bodily injury and property damage)

Cargo, in-tow, or on-hook coverage

Uninsured and underinsured motorist coverage
Comprehensive and collision (aka physical damage or "full" coverage)

Personal Injury Protection (PIP)

Garagekeepers legal liability
How much does insurance cost for tow trucks?
The cost of an insurance policy for your tow truck depends on several factors. Driving experience, prior accidents, and the number of years in business can all have a large impact on the cost of insurance for tow trucks. The cost will also depend on what coverages you need, the limits you choose, and the amount of deductible you're comfortable with. Milepost takes all of these factors into account to put together a custom quote with the right coverage and deductibles for your business. We also work hard to find every discount you qualify for to help keep your insurance cost down.
Some things that affect the cost of tow truck insurance are:
Driving history

Location and radius of operations

Type of towing services provided

State and federal insurance requirements

Type of tow truck
Get certificates online instantly
Our online certificates of insurance are available 24/7 so you can always provide instant proof of coverage.
Get your online certificate