Commercial Tractor Trailer Insurance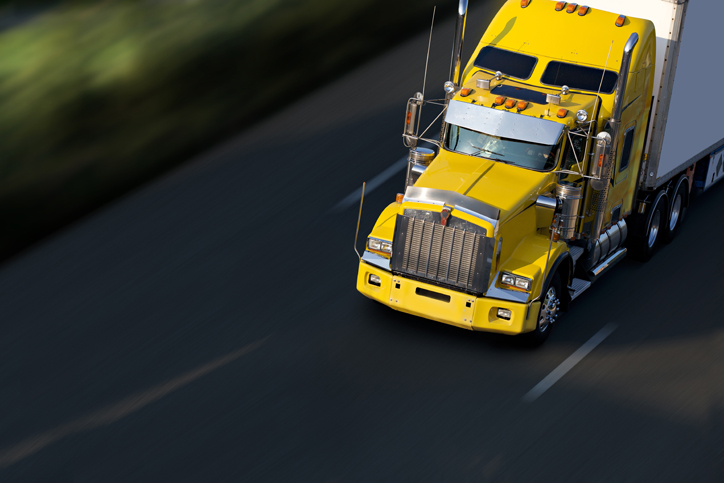 Are you looking for tractor-trailer insurance?
Tractor-trailer insurance is crucial for protecting your fleet of commercial vehicles and your trucking business. Milepost is one of the top providers of commercial trucking insurance that fits your business insurance needs.
The custom coverage you need for nearly any tractor-trailer
Finding the right commercial tractor-trailer insurance can be difficult. From trucking business owners to owner-operators, Milepost builds custom commercial auto insurance policies. We provide comprehensive coverage that includes trucking liability insurance, cargo insurance, bodily injury, and additional coverage options. Additionally, we provide the coverage and deductibles that fit the exact needs of your business.
We cover tractors used in these businesses:
General Commodities haulers

Dry van haulers

Refrigerated (reefer) haulers

Car carriers

Intermodal

Power only
Flatbed operations

Heavy equipment haulers

Dumping operators

Logging operators

And More!
What is a tractor-trailer?
Tractor-trailers, oftentimes called semi-trailer trucks, are a combination of a tractor (truck) and semi-trailer. Utilizing a hitch called the fifth wheel, the semi-trailer is attached to the tractor. Semi-trailers come in a wide range of varieties. These include refrigerator trailers, tankers, flatbeds, dump trucks, and more. Tractor-trailer trucks are the most common way cargo and goods are shipped across the country. Due to their size and weight, semi-truck drivers are highly skilled.
Vehicle insurance for a wide range of operational categories
As versatile as tractor-trailers are, there are many different types of operational categories that require commercial semi-truck insurance.
These include:
New ventures and customers with business experience

For-hire and not-for-hire

Contract and broker freight

Local and long-haul radius
Less-than-truckload (LTL) and truckload (TL)

Owned, leased, and owner-operated vehicles

Team driving and slip-seat driving
We take care of your tractor motor carrier filings
When it comes to insurance filing requirements, commercial tractor-trailer businesses need a partner to help them and make the process easy.
Available filings include:
Federal filings BMC-91 and BMC-91X

MCS-90 endorsement

State Form E filings
Oversize and overweight filings OS-23

Uniform Intermodal Interchange Agreement (UIIA) certificate filings
Learn more about filings or give us a call and one of our friendly Insurance Advisors will be happy to assist you with your filings questions.
What kind of truckers insurance do I need for a tractor-trailer?
Depending on the vehicle type and category, Milepost helps trucking companies select the most appropriate truck insurance coverage. With many coverage options available, we can tailor your policy to fit your insurance needs.
Common coverages for tractors:
Auto liability

Comprehensive and collision coverage

Uninsured and underinsured motorist coverage
Cargo

Trailer interchange

Personal Injury Protection (PIP)
How much does tractor-trailer truck insurance cost?
Tractor-trailer insurance rates can vary greatly. Depending on the required coverage, driving records, and history, the monthly payments and deductibles may be costly. Milepost works with your business to find the best coverage fit within your budget. By controlling the overall cost while providing the proper coverage, Milepost is the ideal insurance provider for tractor-trailer businesses.
Some things that affect the cost of tractor-trailer insurance are:
Driving history

Age and commercial drives license (CDL) experience

Cargo type
Tractor-trailer size and weight

State regulations

Years of trucking operations
Get certificates online instantly
Have you ever missed out on a good load because you were waiting for a certificate of insurance? That's why our online certificates of insurance are available 24/7 so you can always provide instant proof of coverage to your freight brokers and shippers.
Get your online certificate