Commercial Insurance for Passenger Vans
Passenger vans, medical transports, daycares, churches, and more!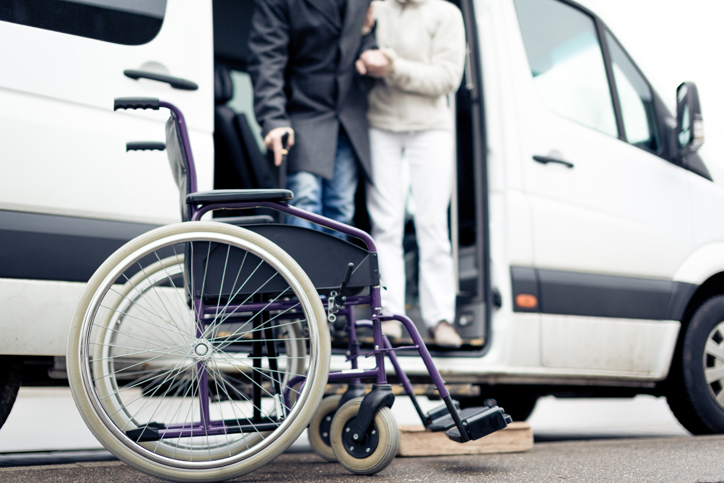 Are you looking for commercial auto insurance for your passenger van?
In order to protect commercial vehicles, business owners need commercial vehicle insurance coverage. Finding the right commercial auto insurance policy can be difficult with so many insurance carrier options. Milepost is an insurance company that makes it easy to find the right coverage for the best price
The custom coverage you need for nearly any passenger van
Milepost provides customized insurance policies for passenger vans of almost any year, make, and model, regardless of how you use them. You can trust the professionals at Milepost Insurance to give you the most reliable A++ coverage* available as soon as you need it.
We cover passenger vans used in these businesses:
Medical Supply Transportation

Non-Emergency Medical Transport
What is passenger van insurance?
Passenger van insurance offers coverage specific to the risks associated with operating a van for business purposes. Passenger vans face a specific set of risks in the event of an accident, including rollovers and passenger injuries. There are many types of vans, including mini vans, cargo vans, and passenger vans. A commercial van insurance policy protects your business and business vehicles from unforeseen accidents. It can also keep your business compliant with federal and state insurance requirements.
What kind of insurance do I need for a passenger van?
Depending on your vehicle and the particular category it falls under, we can help select the most appropriate coverage for your passenger van.
Common coverages for passenger vans:
Auto liability (bodily injury and property damage)

Uninsured and underinsured motorist coverage
Comprehensive and collision (aka physical damage or "full" coverage)

Personal Injury Protection (PIP)
How much does passenger van insurance cost?
When it comes to finding the cost of commercial van insurance, providers will evaluate driver records, passenger capacity, area of operation, vehicle type deductibles, insurance requirements, and more. From there, Milepost works to find the right type of insurance for your company.
We take care of your filings
Available filings include:
Federal filings BMC-91 and BMC-91X

MCS-90B endorsement

State Form E filings
Learn more about filings or give us a call and one of our friendly Insurance Advisors will be happy to assist you with your filings questions.
Get certificates online instantly
Our online certificates of insurance are available 24/7 so you can always provide instant proof of coverage.
Get your online certificate