Commercial Insurance for Trailers
Utility trailers, car carriers, dry van trailers, dump trailers, and more!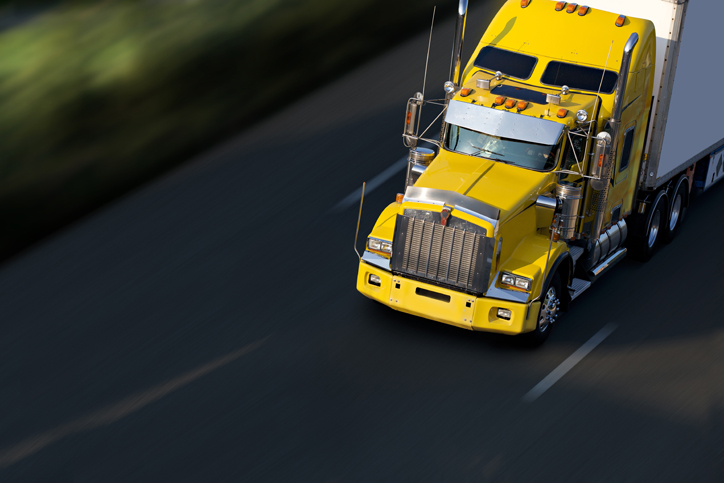 Are you looking for commercial trailer insurance?
Like all vehicles that operate on the road, businesses need auto insurance policies for each vehicle in their fleet. This includes vehicle trailers. Business owners need to find the right coverage for the right price. Milepost is a commercial auto insurance company providing trailer insurance coverage.
The custom coverage you need for nearly any trailer
We provide customized insurance coverage for trailers of almost any year, make, and model, regardless of how you use them. You can trust the professionals at Milepost Insurance to give you the most reliable A++ coverage* available, as soon as you need it. All policies written by Milepost Insurance must contain at least one power unit (i.e. truck or car). We are unable to offer policies that only cover trailers.
Common Types of Commercial Trailers
Vehicle trailers come in many different types, sizes, and use cases. Milepost covers a wide range of commercial vehicle trailers that are used for business purposes. Depending on the type of insurance needed for the trailer, Milepost creates custom policies to fit your specific insurance needs.
Car Carrier Trailers
Car carrier trailers and auto hauler trailers (whether single or double-decker) are used to transport vehicles from one location to the other. With Milepost, you'll have insurance coverage for your car carrier trailer and the cars you are hauling together on one policy.
Dry Van Trailers
Dry van trailers are cargo trailers that can be used to transport almost everything ranging from consumer goods to certain materials. Our Insurance Advisors can help you cover both the trailer and the cargo on one policy with an A++ rating*.
Dump Trailers
Dump trailers (including end-dump, belly-dump, and side-dump) are used to haul bulk commodities such as aggregate, sand, gravel, dirt, and rock. Whether your trailer is used on construction sites or for-hire, Milepost offers the coverage you need to protect the trailer and cargo.
Flatbed Trailers
Flatbed trailers can be used to transport almost everything from steel coils to lumber and building materials, as well as equipment. Milepost can help you insure your flatbed trailer and the cargo you haul on a single policy.
Gooseneck Trailers
Gooseneck trailers are commonly used in hotshot operations to haul a wide variety of items include equipment, cars, construction materials, and more. Get a quote from Milepost today to cover your gooseneck and cargo together.
Intermodal Trailers
Intermodal chassis freight trailers are used to transport intermodal containers between ports, railheads, and distribution centers. Milepost offers the specialized coverages you need to comply with the UIIA's requirements on a single policy.
Log Trailers
Log trailers are commonly used to haul logs and timber from forest clearings to lumber mills and wood producers. Whether you own the logs and timber, or if you're hauling for others, Milepost provides the coverage you need for the log trailer and cargo.
Low Boy Trailers
Lowboy trailers are used to haul machinery and equipment like bulldozers, excavators, and other large items. Milepost specializes in covering low-boys and the cargo on one policy with an A++ rating*.
Refrigerated Trailers
Refrigerated (or "reefer") van trailers are commonly used to transport fresh and frozen foods, and anything else that needs to be temperature controlled. Our cargo insurance can cover the cargo including reefer breakdown.
Other trailers we insure
Bulk Commodity Trailer

Hopper Bottom Trailer

Grain Hopper

Rag Top Trailer
Step Deck Trailer

Utility Trailer

Wedge Trailer

And more…
How much does commercial trailer insurance cost?
The cost of trailer insurance depends on many factors. Business owners need to have the right premiums and deductibles to fit their coverage needs and budget. When quoting an insurance policy, several items are evaluated. These include driving records, driving history, business category, area of operations, and government regulations. Milepost works with small business owners to find the most comprehensive coverage based on their budget.
Coverage options for trailers
Depending on your vehicle and the particular category it falls under, we can help select the most appropriate coverage for your trailer.
Coverages we offer:
Auto liability (bodily injury and property damage)

Comprehensive and collision (aka physical damage or "full" coverage)

Trailer interchange

Cargo

General liability

Personal Injury Protection (PIP)
Get certificates online instantly
Our online certificates of insurance are available 24/7 so you can always provide instant proof of coverage.
Get your online certificate